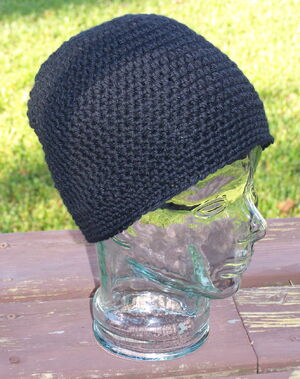 The internet is full of Free Crochet Patterns. Popular crocheted items include afghans, scarves, hats, sweaters, baby clothes, mittens and gloves. If you are a beginner crocheter, look for patterns marked "easy". These patterns usually consist of one or two basic crochet stitches including the chain stitch, the single crochet, the half double crochet and double crochet. With these stitches you can make almost anything. As you become more experienced, you can look for patterns with new stitches such at the treble crochet, the puff stitch, the popcorn stitch, the cross stitch, the cluster stitch, just to name a few. These more advance patterns are marked Intermediate or Advanced. Once you find a free pattern you like, print it out and read it through. If there is a stitch you are not sure about, check online for video demonstations for that stitch before you begin. Make a practice swatch to practice with before you begin your project. Crochet patterns usually include what type of yarn to use, what size crochet hook you need and stitch gauge. Here is a link to a free crochet pattern website:
http://www.freepatternstocrochet.com
.
There are many more places to find free crochet patterns:
Easy and Free Amigurumi Crochet Patterns
Ad blocker interference detected!
Wikia is a free-to-use site that makes money from advertising. We have a modified experience for viewers using ad blockers

Wikia is not accessible if you've made further modifications. Remove the custom ad blocker rule(s) and the page will load as expected.